Projects we have developed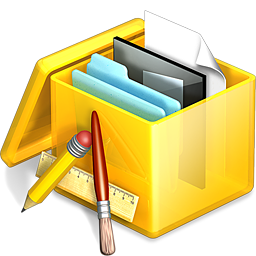 ETA SQL Mobile
ETA SQL Mobile is an Android-based application that communicates via ETA Websis's webservices developed for ETA SQL. It is an application designed for field personnel. (Hot sale / Cold sale). For Details
Click
ETA SQL Ford ISIS Integration
With the support of Emulator (user simulating) software developed by the user who sees the user's task, the generated service invoices can be received from the Ford system         have been transferred to the commercial system.
ETA SQL Fiat BOS Integration
To support the accounting integration of the data generated from the Fiat Group Dealer Automation System (BOS) to the Eta Commercial system; Branch based Current and Stock / Service grouping method. Due to the lack of web service of Fiat system, we have developed ourselves         Transfers are performed using emulator software (simulating user).
ETA SQL Renault ZUGO Integration
All transactions generated in the Renault-Mais services are transferred to the Eta Commercial system and, if desired, accounting integrations are made.
ETA SQL eFinance e-invoice Integration
Transfer of e-invoicess from e-invoice portal to Eta Commercial system of customers using e-finance private integrator.
ETA SQL Otokoç Obisrac Integration
For both Avis and Budget, the parsed special code and current grouped transfer tool are developed and transferred to the Eta Commercial system.
ETA SQL Hilton Integration
It is aimed to integrate accounting transactions created in Hilton Oteller into Eta Accounting software. In this structure, for a separable accounting. The transfer of two separate accounting systems (firm + hilton) to a single backbone and the separation of company information (with balance sheets and books) through this backbone.
ETA SQL İdeasoft e-Trade Integration
Transfer of order, invoice and payment information to Eta Commercial system for e-commerce sites for customers using Ideasoft e-commerce site. This transfer is realized by using the web service of İdeasoft system.
ETA SQL Ford BSS Integration
The e-invoice information created on the Ford BSS system is taken from this system and integrated to the Eta Commercial system and the necessary transactions are made.
ETA SQL Beko / Arçelik Assist Integration
Asist (Arçelik) system, the invoices are transferred to the Eta Commercial system via web service.
ETA SQL Insurance Integrations
Allianz Insurance, Axa Insurance, Ak Insurance, Güneş Insurance and Anadolu Insurance are transferred to Eta.
ETA SQL Hyundai DMS Integration
In this study, the sales, service, campaign and other invoices generated on the Hyundai DMS structure. It is transferred to Eta Commercial system.
ETA SQL Sayax Integration
In this study, the ETA SQL commercial system of data generated for energy companies and regulated by the energy market; invoice, accounting and reflection calculations.
We can do all the Integration you need for ETA SQL...